Naked 100 Cream Strawberry Unicorn (Formally known as Naked Unicorn) 60ml is one of the most exciting, new flavors from Naked 100's new Cream line. Naked 100 ejuice creates an intoxicatingly strong strawberry flavored inhale, balancing the strong flavor with an even more satisfying creamy exhale.
Indulge in Naked 100 ejuice premium creamy, fruit smoothie flavor Strawberry is expertly crafted to create a strong strawberry base accented with ultra-rich creamy notes. Naked 100 Unicorn vape juice is crafted with a 70% vegetable glycerin (VG) and 30% propylene glycol (PG) base that is for those who want to blow out huge vape clouds or flavor chase.
If you can't get enough of delicious strawberry flavors, this flavor combines the sweet and rich taste of strawberry cream to bring you the very best that fruit has to offer. Indulge in Naked 100 Strawberry vape juice, once you try Strawberry you'll absolutely fall in love, vaping this to the last drop.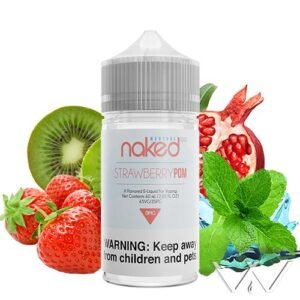 Naked 100 Cream Strawberry Unicorn Specification:
Flavor Profile: Strawberry, Cream
Bottle Size: 60ML
Nicotine Strength: 3mg & 6mg
VG:70
PG: 30
Made in USA