The BLVK Unicorn Cuban Cigar is a blend that combines rich notes of sugary tobacco leaves and blends them with finely chopped Cuban tobacco with vanilla flavors for an unforgettable vape.
Nothing beats the taste and feel of a good Cuban cigarette. Carefully packaged using highly specialized cigarettes, well-made cigarettes can turn ordinary nights into something truly special. Although many e-liquid companies have tried to recreate this unique taste in the e-juice format, few have succeeded in how successful BLVK Unicorn has been. One of the best among their popular tobacco collections, the Cuban Cigar brings a truly satisfying experience unlike anything you have ever experienced before.
Cuban Cigar In BLVK Unicorn Juice is a blend of Cuban cigars that taste amazing. Premium tobacco leaves are professionally wrapped by hand to deliver a deep, rich, and delicious tobacco vape that will make you smile from ear to ear. You will find subtle notes of warm vanilla, with a pleasant aroma to exhale, and measure the black tobacco well filled.
If you enjoy the best premium of cigarettes, you will absolutely love the Cuban Cigar E-Liquid for BLVK Unicorn!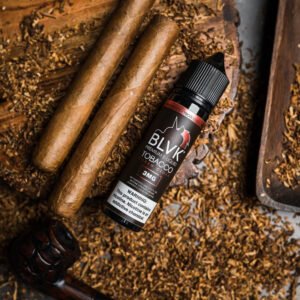 BLVK Unicorn – Caramel Features:
60mL Unicorn Bottle
30% PG
70% VG
Made in USA
Available in 3mg, 6mg
CALIFORNIA PROPOSITION 65 – Warning: This product contains nicotine, a chemical known to the state of California to cause birth defects or other reproductive harm.