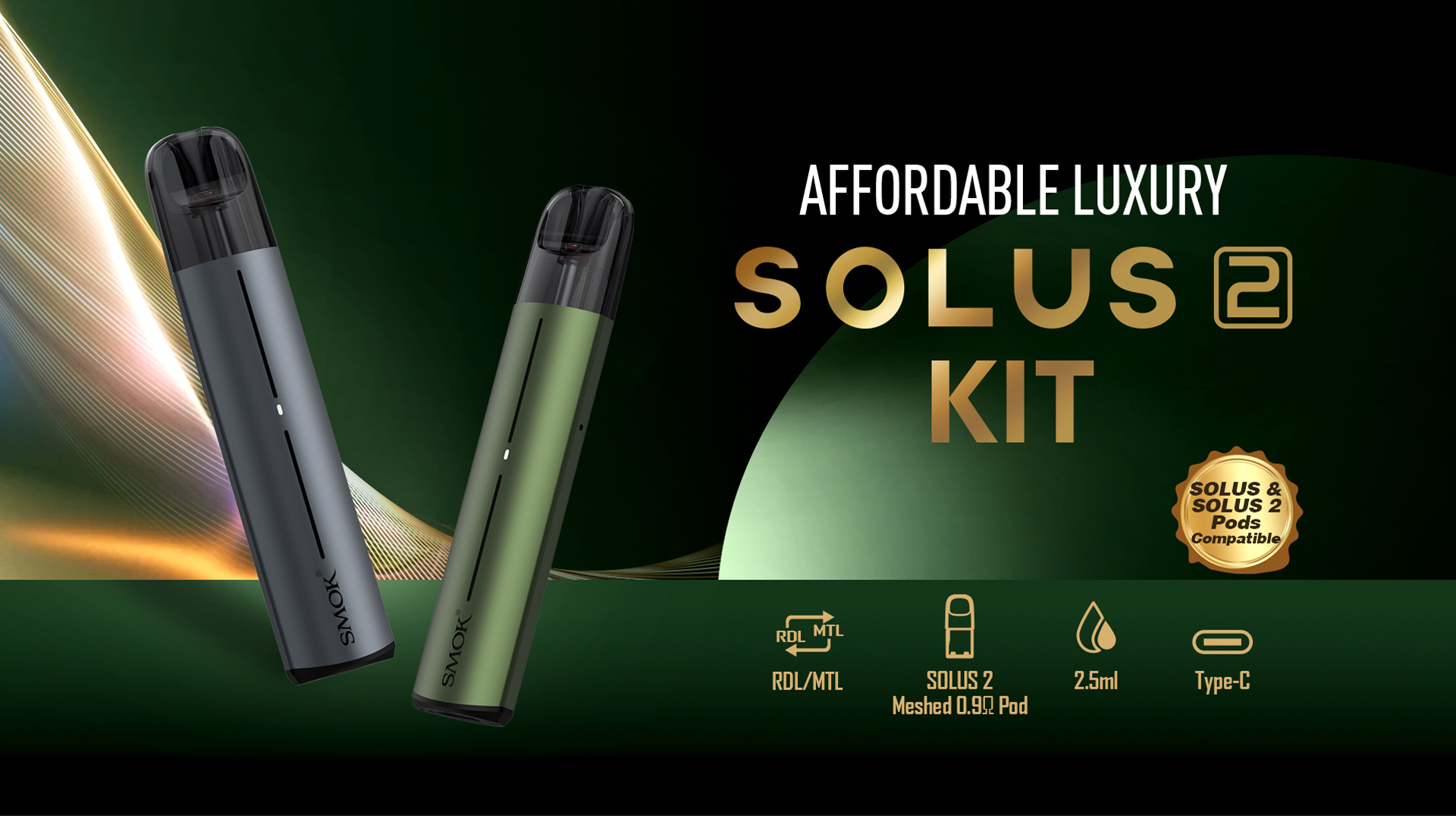 Enjoy thrilling flavor and vapor on this portable SOLUS 2, attaching a built-in battery of 700mAh and a type-c cable account –
ing for long-lasting vaping. Thanks to the dual airflow design, the taste is boosted in variety and satisfaction, both RDL and
MTL are available just by switching the installation of the pod.
Innovation keeps changing the vaping experience.
SIX COLORS AVAILABLE

THE KIT INCLUDES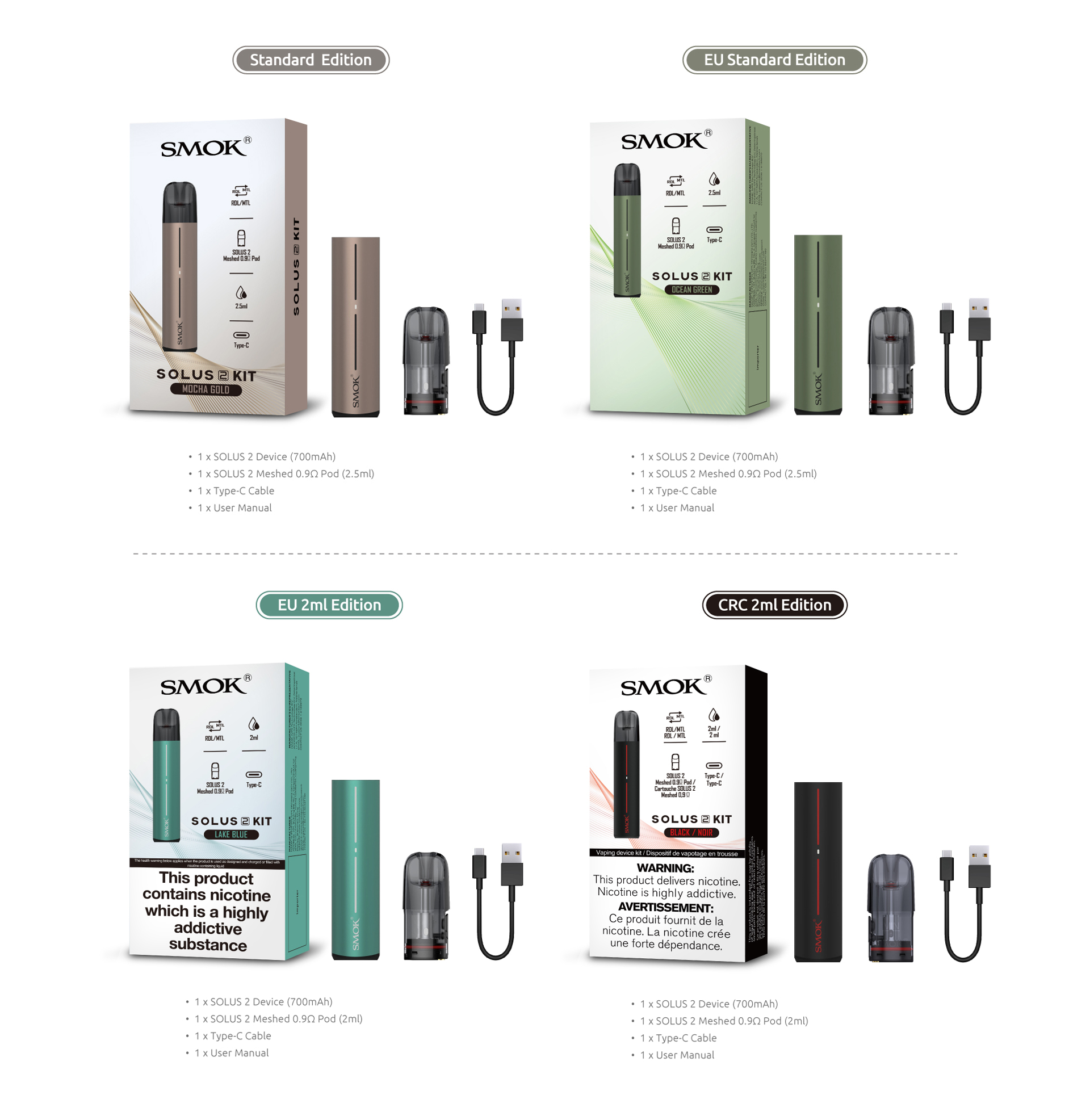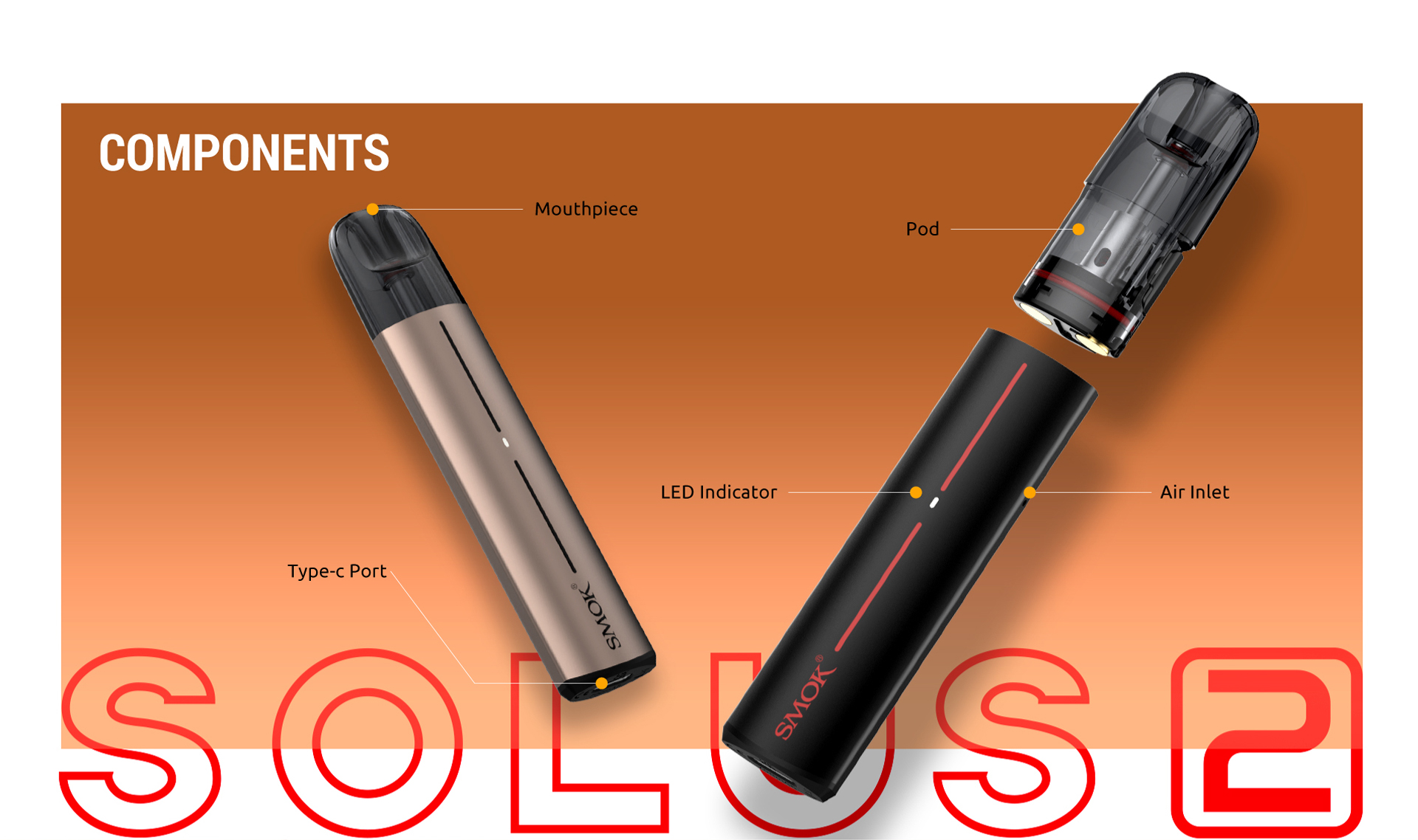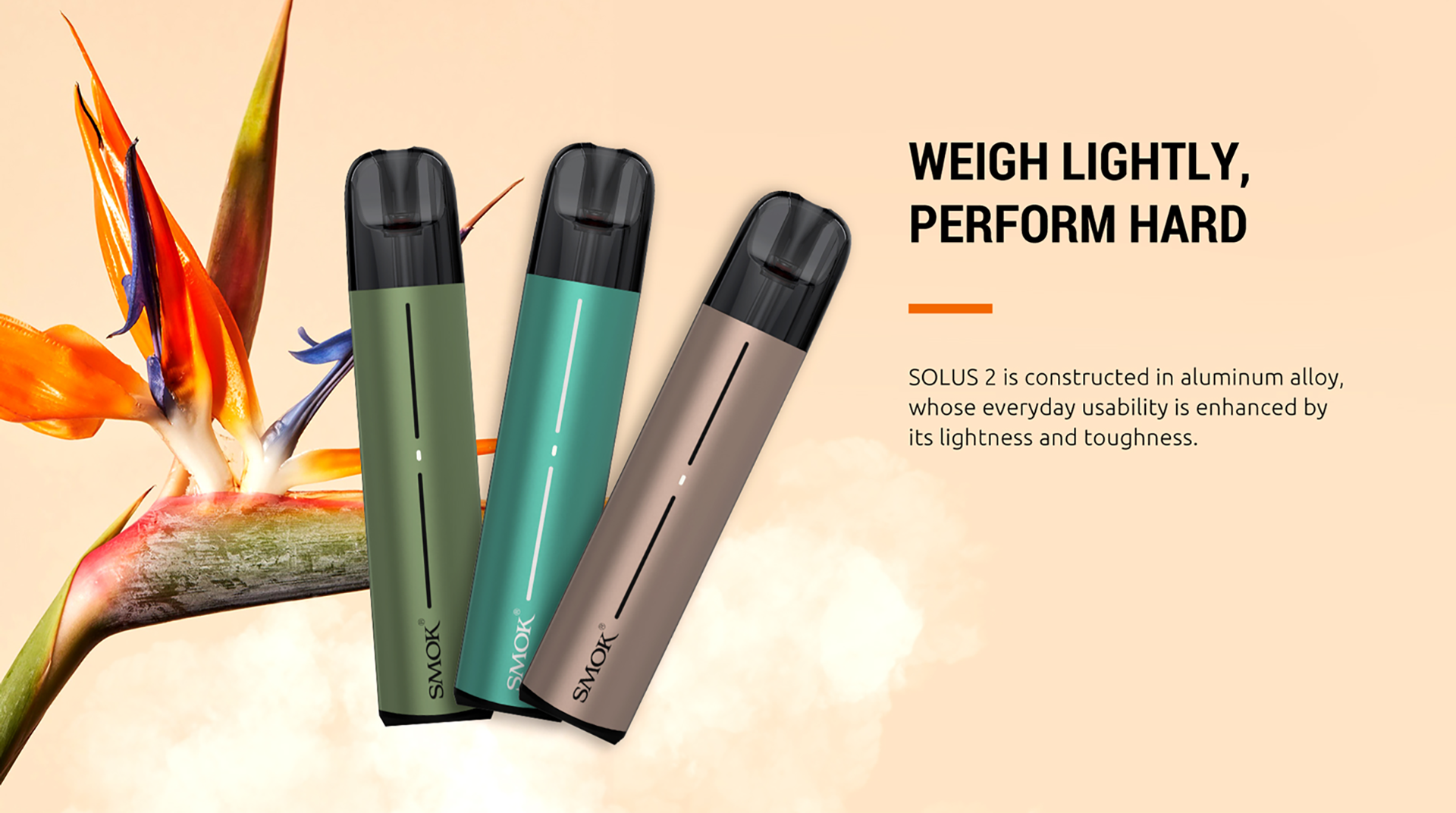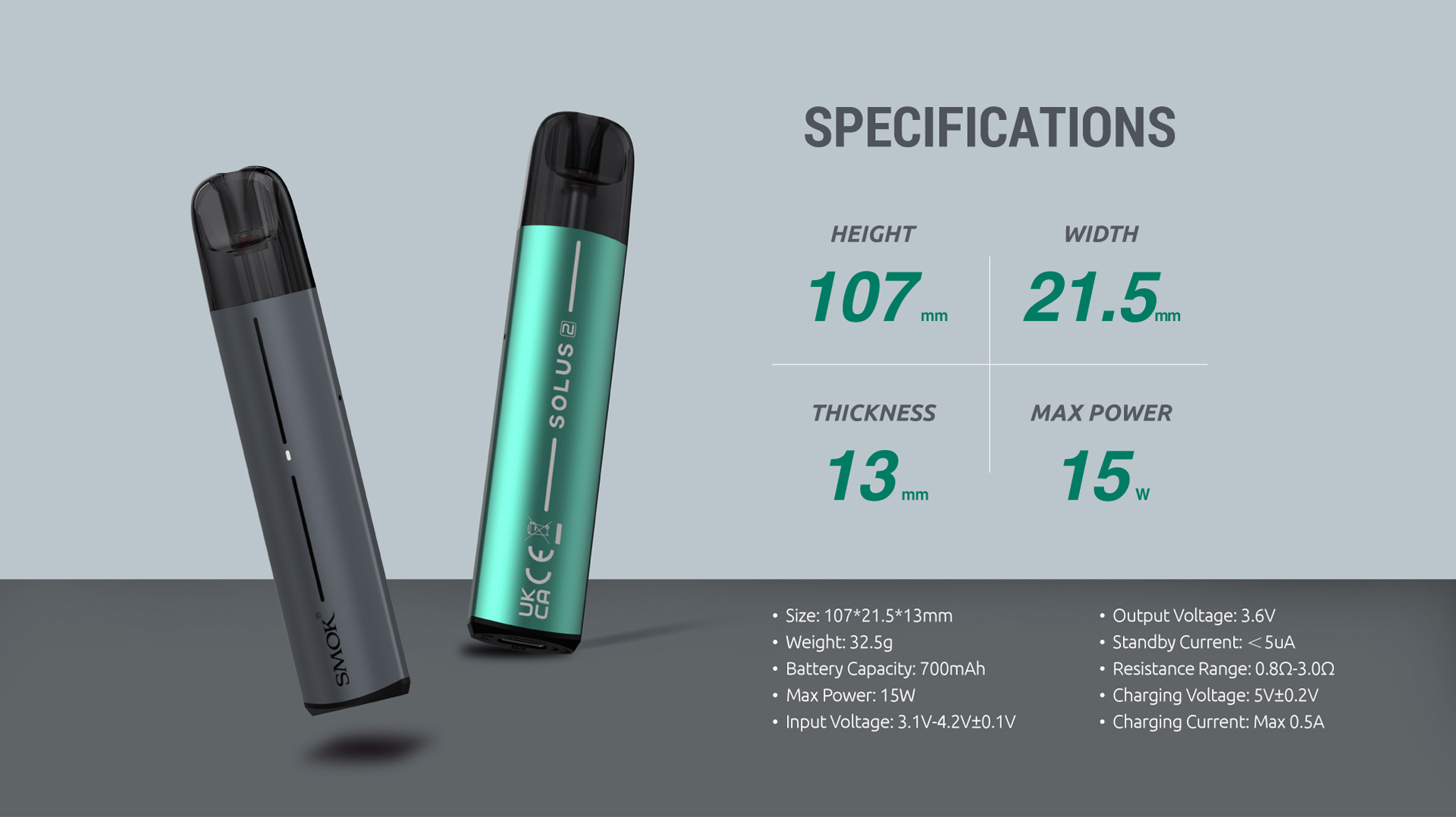 SOLUS 2 & SOLUS PODS COMPATIBLE
SOLUS 2 is capable of taking both SOLUS 2 and SOLUS pods, empowering more choices on the e-liquid capacity.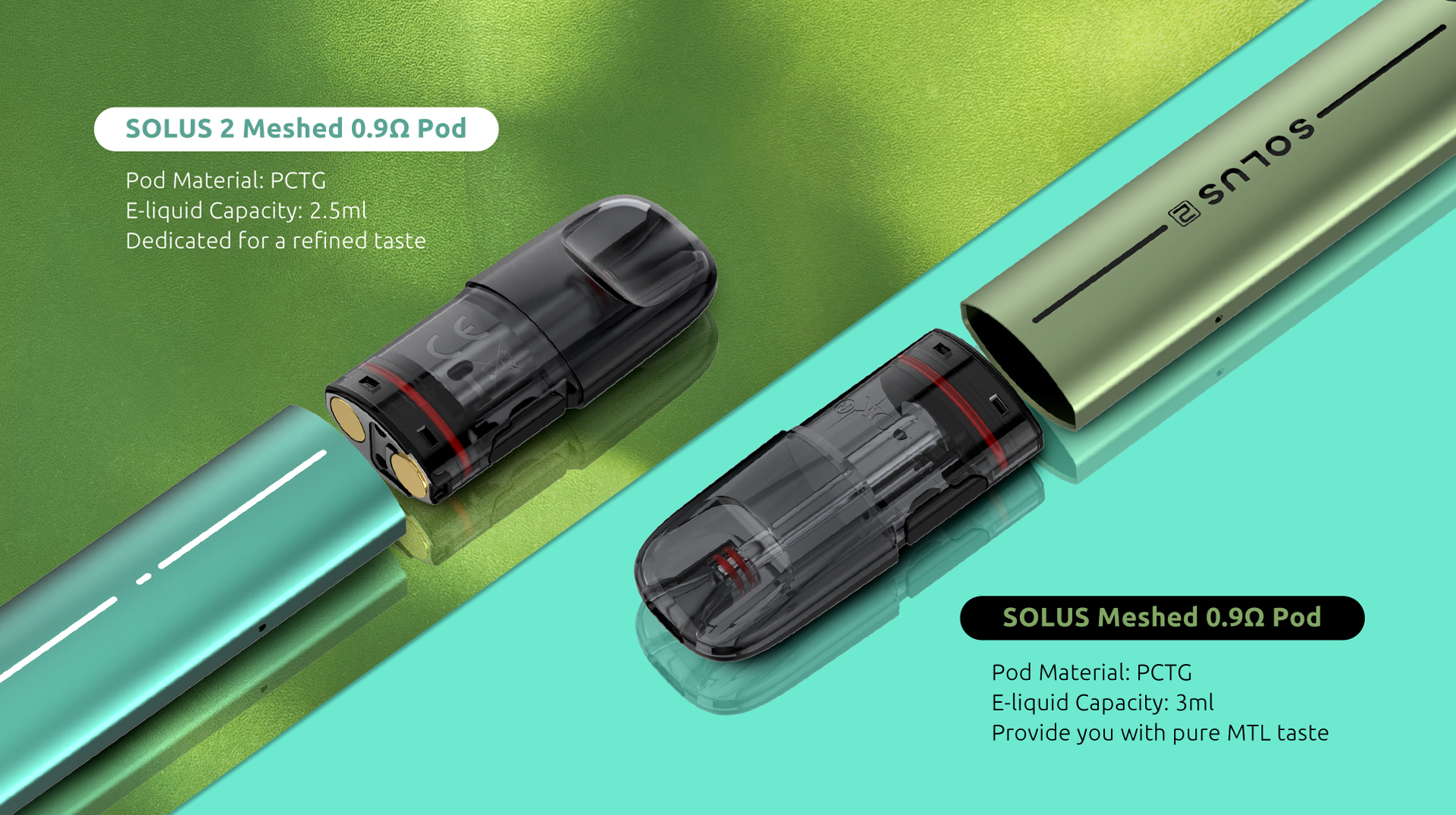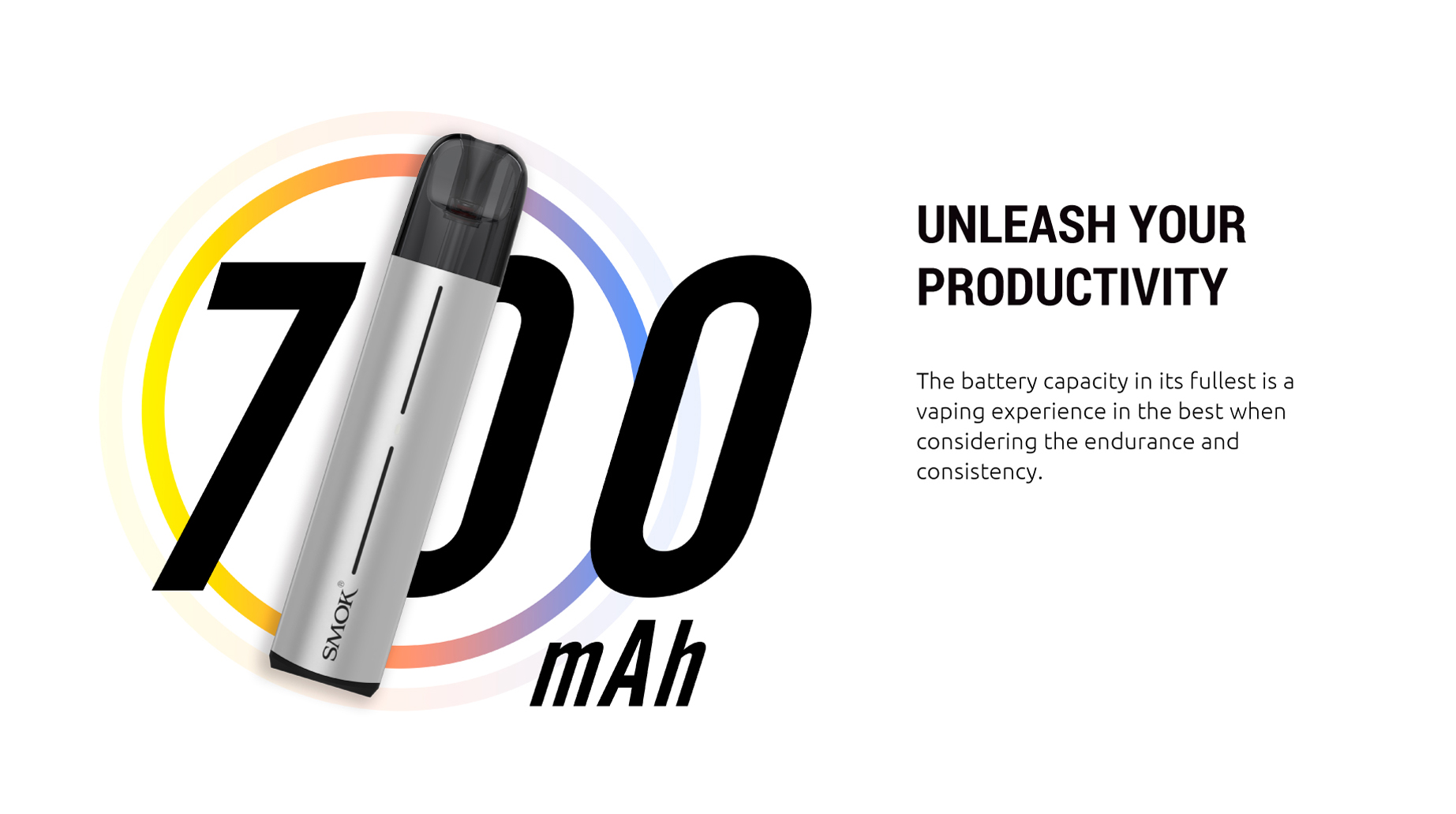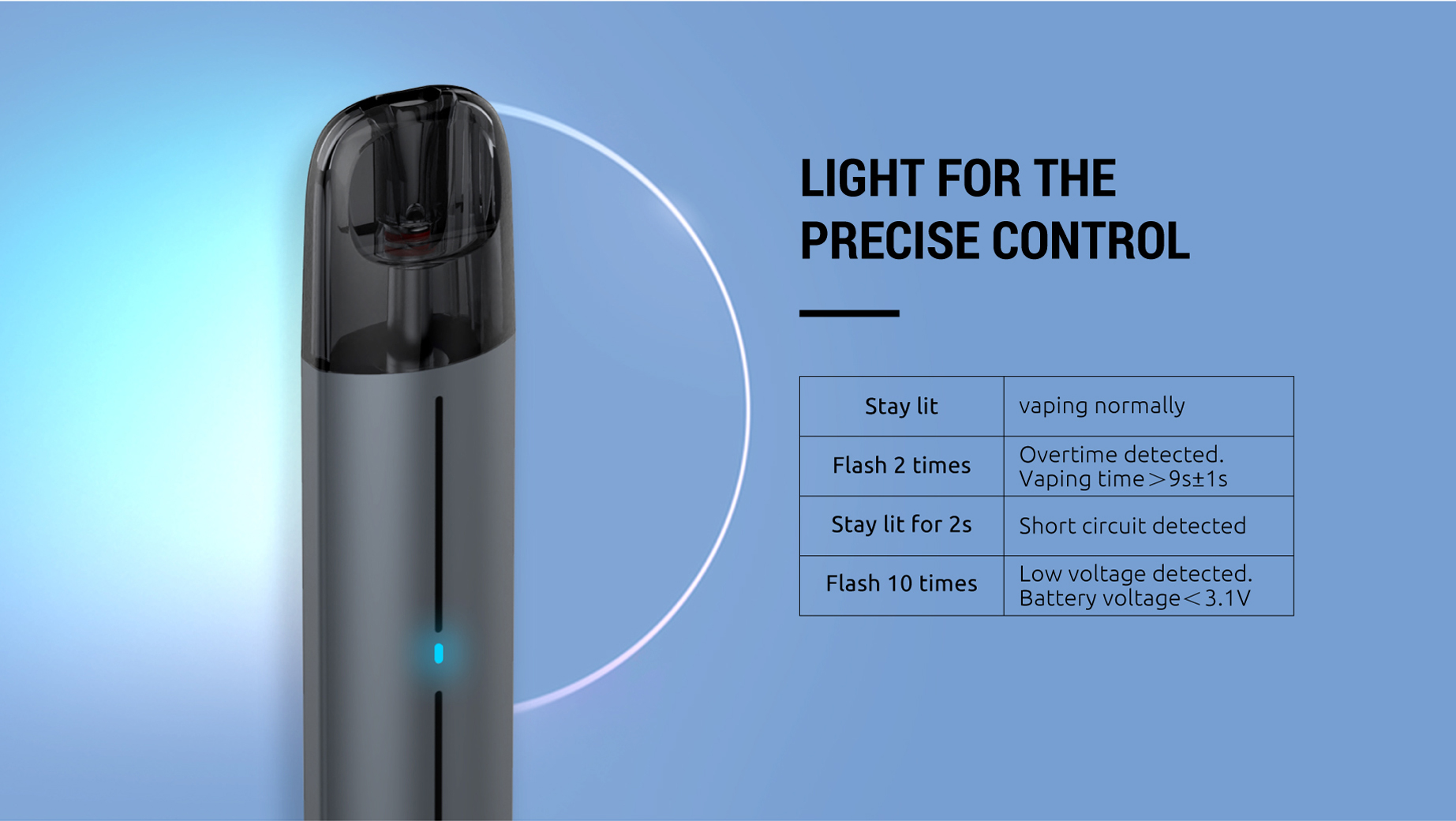 TRIPLE THE PROTECTION FOR ENHANCED SECURITY

TWO WAYS OF INSTALLATION, TWO AIRFLOW OPTIONS
Notice that there is an asymmetrical design in the airway, which controls the amount of the vapor and the strength of the
taste when you insert the pod in different directions.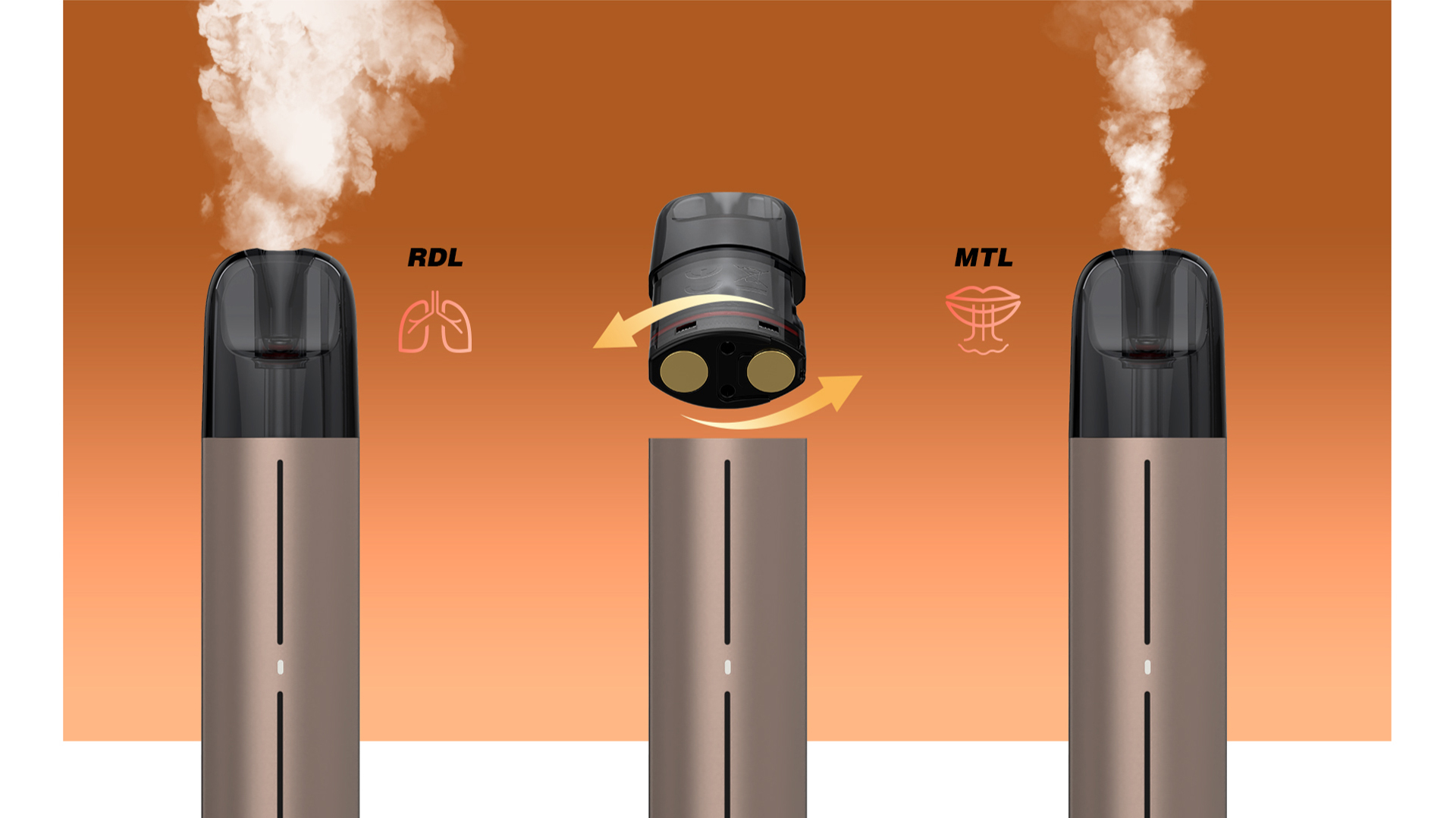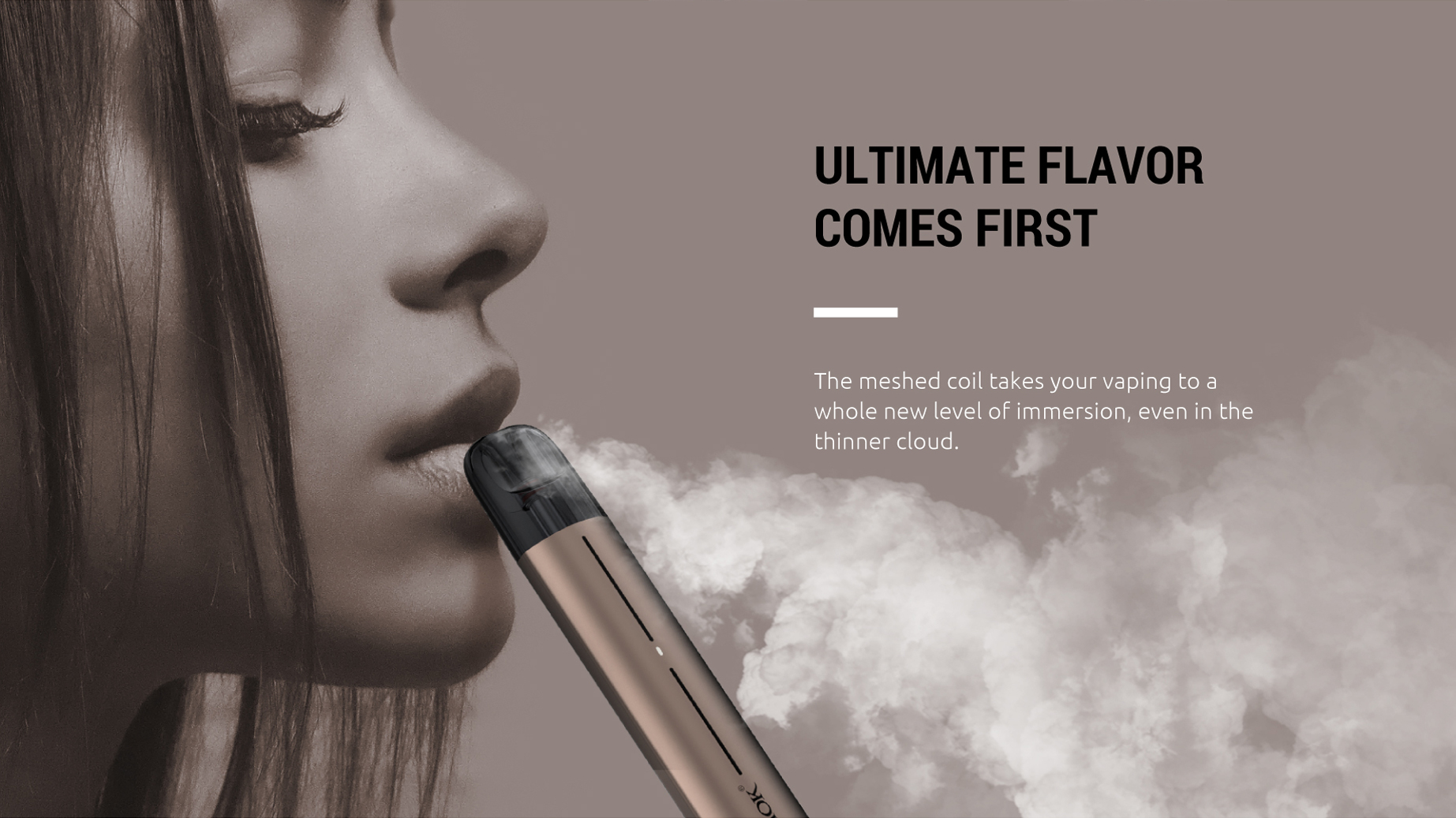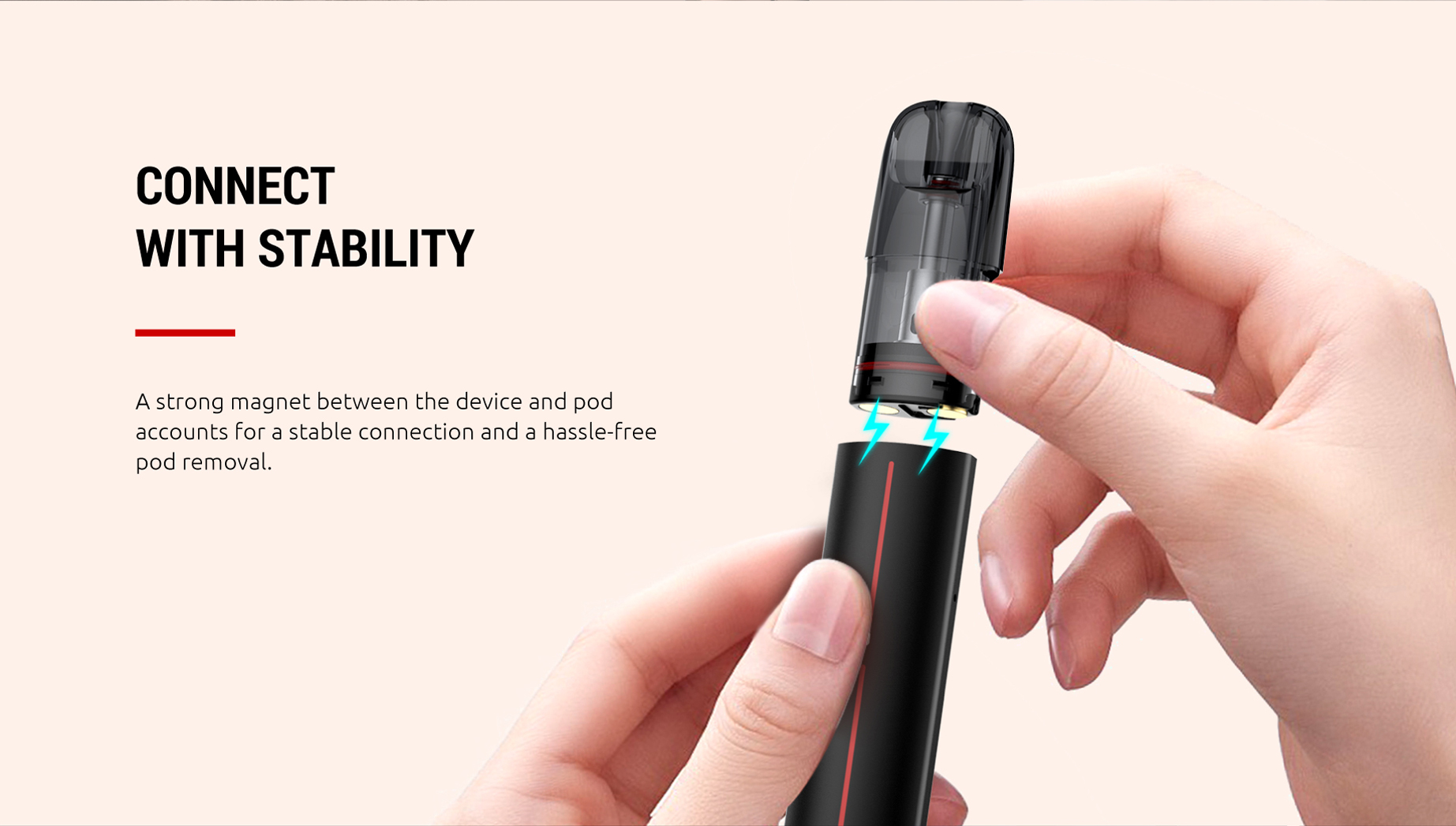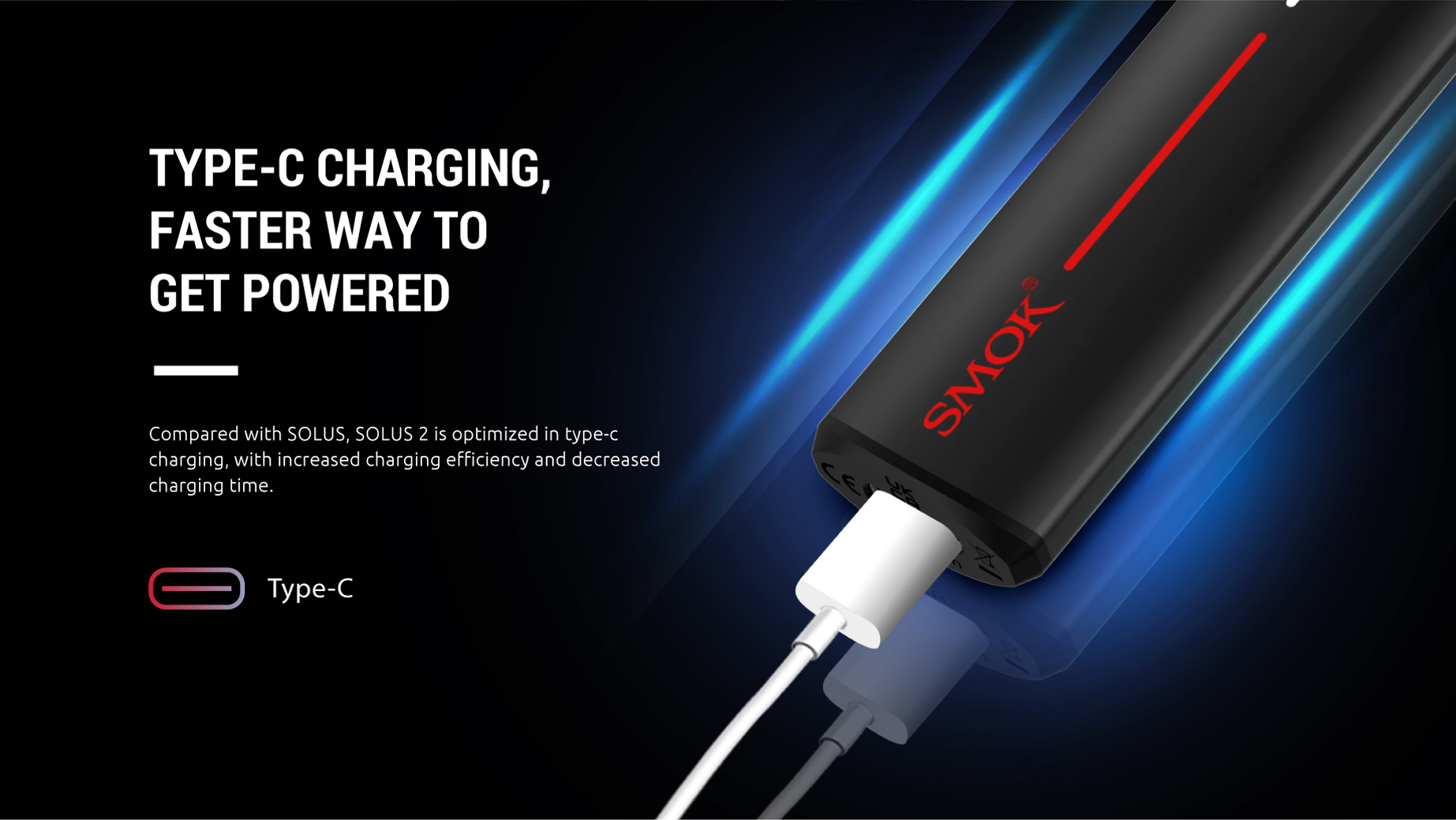 HOW TO FILL WITH LIQUID