A refreshing cool mint providing the perfect amount of menthol for an irresistible all day vape! is drawn out of cool mint by skilled hands, giving you a genuine sensation. It's delicious to feel the wonderful sensations of sweetness and freshness.
The most ideal experience would be to combine the flavorful mint leaves with the intensely cold ice. Their sweetness would engulf your taste buds and awaken your senses with each puff.
If you're a die-hard supporter of the ultra-cold, ultra-cool E-juice brand, you should give this saltnic tokyo iced mint a go right immediately. You can count on the ice flavour to be incredibly fresh and to surprise you with something cool.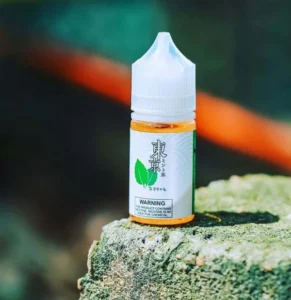 Features:
Flavor: Iced Mint
Size: 30 ml
Nicotine Strength: 20mg,30mg & 50mg
Bottle Type: 30ml chubby Gorilla Bottle