Voopoo DM1 0.15 ohm Coil | TPP Mesh Coils
Impressive flavor from Voopoo new TPP coils.
The TPP series coils feature a new patented technology that not only increases the internal atomization area but also increases the heating speed to enjoy flavor than ever before.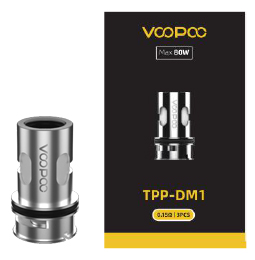 The increase of the heating speed and the vaporating area results in the awesome performance of the flavors in combination with the high vape production.
*The TPP atomizer is compatible with all TPP coils
*The TPP atomizer is not compatible with the PnP coils.
Mesh Coil TPP-DM1 0.15ohm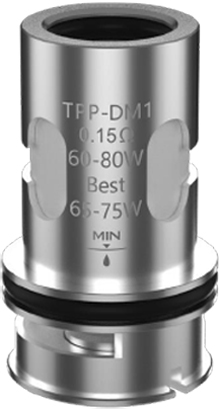 Power Range: 60W – 80W