Vaporesso LUXE Q Pod review & specs:
It has beautiful and light packaging with eye-catching aesthetics. It is convenient and portable.
Let's explore some of the key specs of this kit. 
It features a Type-C Charging Port with a refillable pod holding 2mL Juice.
It features Magnetic Pod Connection to prevent vape leakage.
It features an Adjustable Airflow System which can Rotate the pod by 180°.
It has Draw-Activated Firing Mechanism, which is best for vaping.
It has Intelligent Pod Recognition which is ideal for any vape.
It features SSS Leak-Resistant Technology.
It has Coil resistance of 0.8ohm-1.2 ohm.

It features 3 Color LED Light Indicator and E-juice viewing window, which helps you know about the vape.

Note: Install and Prime Coil Before Use.
Pro tip: After filling up the pod, wait for 10 minutes and start vaping.
It has a fire button, which offers both manual and auto-activation. Its sensor helps you draw the smoke without pressing the button.
Battery:
It features an Integrated 1000mAh Rechargeable Battery that supports your vape for a longer time. It provides Overheating Protection to your device and prevents it from burning. 
Pod Details:
To prevent leaking, the pod gets refilled by Top Filling Mechanism, the simplest method to fill a pod.
Vaporesso LUXE Q Design:
It is available in 7 different shades Green, Black, Red, Brown, Blue, White, and Pink, which you can choose according to your preference. It is constructed from Zinc-Alloy Chassis.
Its structure is very aesthetic, which helps users grab it effectively.
It also Includes:
1 Battery
One 0.8ohm LUXE Q Mesh Pod
One 1.2ohm LUXE Q Mesh Pod
1 Type-C USB Cable
1 User Manual
1 Warranty Card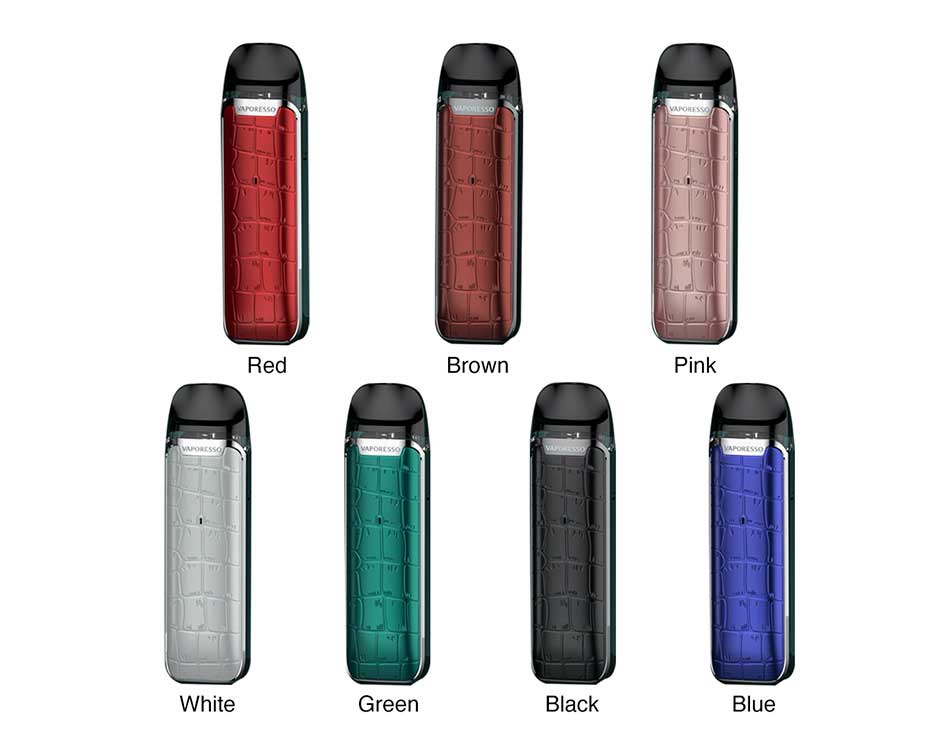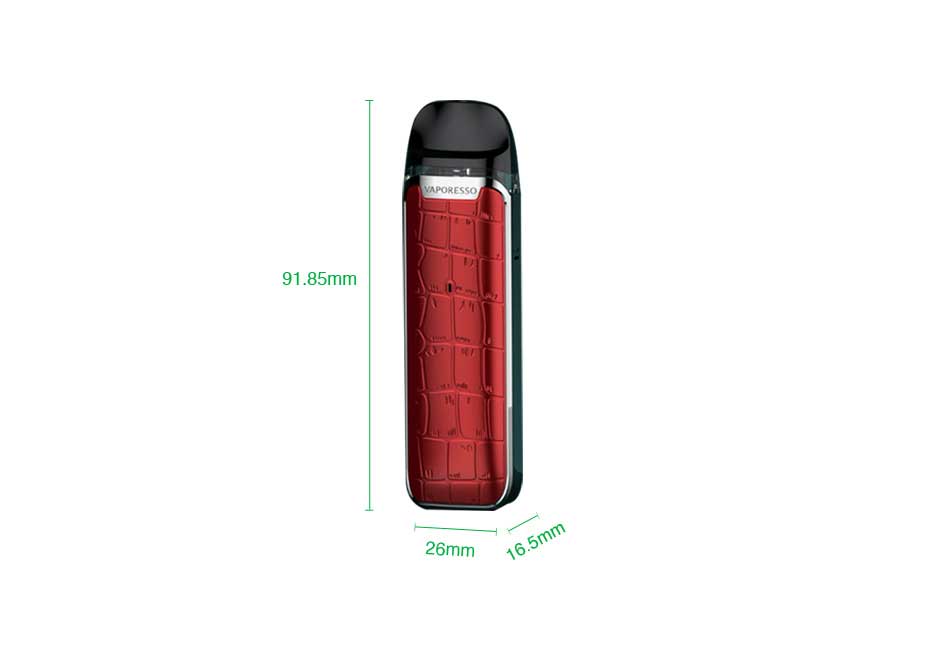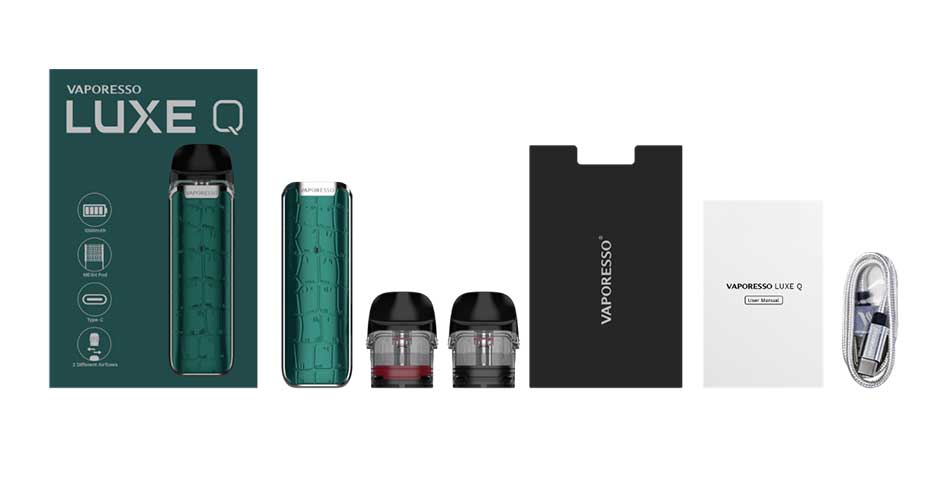 Pod System Features:

Dimensions – 91.8mm by 26mm by 16.5mm
Integrated 1000mAh Rechargeable Battery
Zinc-Alloy Chassis Construction
Intelligent Pod Recognition
Draw-Activated Firing Mechanism
3-Color LED Indicator Light
Adjustable Airflow System – Rotate Pod 180°
2mL Pod Capacity
E-Juice Viewing Window
Top Fill System – Mouthpiece Cover
SSS Leak-Resistant Technology
Integrated 0.8ohm Mesh Coil
Integrated 1.2ohm Mesh Coil
Magnetic Pod Connection
Type-C USB Charging Port
Available in Green, Black, Red, Brown, Blue, White, and Pink